Robert Beverley (1740-1800)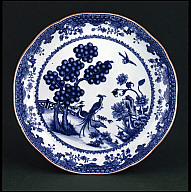 Robert Beverley was a prominent Virginia loyalist and tobacco planter. He was born on August 21, 1740, at Blandfield, in Essex County, Virginia, to William Beverley, a prosperous planter and member of the Governor's Council, and Elizabeth Bland. His grandfather, also Robert Beverley, wrote the first history of the colony, The History and Present State of Virginia (1705). When he was ten years old, his entire family-including his two younger siblings and a cousin, Robert Munford-moved to England to be near him while he attended school (perhaps because an older brother, John, had died while he was at school overseas). Beverley and Munford were educated first at Beverley Grammar School in East Yorkshire and then transferred to the Queen Elizabeth Grammar School in Wakefield, West Yorkshire, where at least six other Virginians (including Richard Henry Lee) were students at the time. In 1757, Beverley entered Trinity College, Cambridge, and the Middle Temple, one of London's Inns of Court, where he studied law (Munford went back to Virginia in 1756). On February 6, 1761, he was called to the London bar and returned to Virginia the following July, after a passage of nine weeks, having spent more than half his life in England.
In April 1761, an acquaintance, Edmund Jenings, described Beverley to his sister, Ariana Randolph, as having "the best Sense, Abilities & many Excellent Qualities." At least one person, Charles Carter, disagreed. Carter expressed to his brother, Landon, in January 1761, his surprise at hearing that Beverley was about to marry Landon's daughter, Maria. He did not think it was a good idea, as Beverley seemed frequently in need of money and it was rumored that he had killed a man in a duel. The wedding nevertheless went forward on February 3, 1763.
Because his father's death in 1756 left him one of the wealthiest men in the Chesapeake (despite Carter's impression), Beverley never practiced law. Neither did he pursue any public office other than service as a justice on the Essex County Court and on the Board of Visitors of the College of William & Mary. That does not mean, however, that Beverley was unconcerned with public affairs. He opposed slavery as "very contradictory to Humanity" and declared to a friend in London that "if I ever bid adieu to Virginia it will be from that cause alone."
As the constitutional crisis gained momentum in the 1770s, so did Beverley's interest in expressing his views on political matters, such as the character of Virginia's governors and the importance of defending the British constitution. An examination of Beverley's private correspondence reveals him to have been a constitutional loyalist in the moderate mold of Sir Robert Walpole and Virginia's Sir John Randolph, and his own English-educated Virginia contemporaries, Robert Munford, John Randolph (both of whom were his cousins), and Ralph Wormeley, among a number of others, who shared similar views on sensible constitutional thought and moderate political practice. Beverley venerated the British constitution that emerged from the Glorious Revolution. He declared in 1775 that, "I see so many Beauties in and so great a display of political Wisdom in our Constitution that I cannot look upon any attempt to subvert it with Patience." Beverley decried the lack of moderation, deliberation, and inclination to compromise that he saw in the increasingly intemperate and intransigent work of the patriots. By not paying attention to "our real constitution," patriots could not see "the way to preserve Liberty is by exercising the Privileges of Freedom, not by introducing the Terrors of Torture or the Spirit of Persecution." He also lambasted those, such as Arthur Lee, whom he saw as "designing Men" of "an Ambition of signalizing themselves & obtaining Popularity." Instead, true patriots, such as himself, would have "the Interest of my Country in View" and seek "the most rational & probable Method of promoting it." Of course, colonials, "as Members of the British Empire," should pay their share of the national debt from the Seven Years War and for the cost of their own protection. And while Beverley thought the Coercive Acts unjust, he also believed that the Bostonians deserved their punishment.
Beverley remained in Virginia when the War for Independence began. As early as 1774, he stated that "whatever the final Determination of the Congress might be" that he was "determined Scrupulously to observe it." But that did not mean that he had to endorse it. Consequently, like many of his fellow constitutional loyalists, he entirely stayed out of the conflict, leaving even his post on the county court. His unabashed loyalty led local patriots to take his weapons away from him, but the esteem in which he was held by most of his neighbors meant that he and his family were left relatively unmolested throughout the war. In 1780, the people of Essex County went so far as to elect him their representative to the Virginia House of Delegates but he declined to serve.
Beverley and his large family remained quietly at Blandfield for the rest of his life, although his identification with England appears to have never dulled. Several of his older sons followed in his educational path by attending Trinity College, Cambridge. His oldest son, in fact, left for England during the war, entering Cambridge in 1781, before moving on to study law at Lincoln's Inn in 1788. William never returned to the United States, choosing to settle instead in Beverley, East Yorkshire.
Robert Beverley died at Blandfield on April 12, 1800.